A publication of Living Life on Purpose
GREAT NEWS!
You can subscribe completely free to
The Mother's Heart today!
Click here and you'll receive issue 98 within minutes.
Feel free to share with anyone you think may be blessed and encourage them to sign up for their own free subscription!
---
In This Issue

Celebrate
Public Libraries
Linen Closet
Learn to Wait
The Fuzzy Side
7 Types of Faith
Be a Better Man
Winter Wonderland
and much more . . .

Issue 98 now available!
Subscribe here
---
We have a great new way for you to read
The Mother's Heart!
You can take TMH with you anywhere now on your tablet or phone.
Simply download the Magzter app from the Apple Itunes store or the Google Play store - it's free.
This magazine viewed through Magzter on a large tablet is gorgeous!
Search for The Mother's Heart and subscribe through Magzter. It will download a local copy that you can read anywhere you go and offers great mobile app features to improve your reading experience.

We are now publishing every issue through Magzter
Give it a try and let us know what you think. This will not stop your email based subscription and you are free to receive your issues through the website or through Magzter.
---
---
Free Sample Back Issues Available!
(If you like to try before you sign up, we have two free sample issues for you to see)



Issue 16 is available as a sample
of our previously printed issues now available as eBooks for download




Issue 21 is available as a sample
of our new full color format,
excellent writers, and the same heart.



New Crosswalk Articles from Kym




Creating Routine Spontaneity
in Your Marriage

Christian Marriage:
A Union of Three


See our new
Columnists & Writers


Police Sergeant, David Miller writers on protecting our families.

New Mom, LeShay Miller shares on pregnancy & all things momming

Reading teacher, Jan Pierce shares wisdom & practical advice

Homeschool veteran & leader, Lori Hatcher keeps us sane & encouraged

Homeschool mom Tammy Darling helps us keep focus

Clay & Dee Brasington share their family vision & wisdom as a pastor
---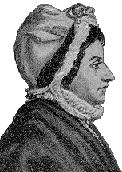 Download Susanna Wesley's
16 Rules of Parenthood
---
Kym's Talks are now available on CD!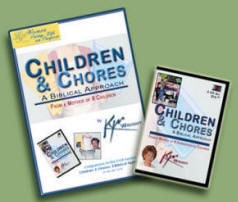 Come see her complete line of practical, encouraging talks
Click here for complete catalog!
---

---
Also Available by Mark & Kym Wright
---